Fullervision Weather Page

Resources, maps and more from Fullervision Enterprises
---
Today's forecast
Fuller's local forecast
Fuller's DeepLook weather forecast is on indefinite hiatus.

Official local forecast map
From the National Weather Service WFO in Buffalo, NY: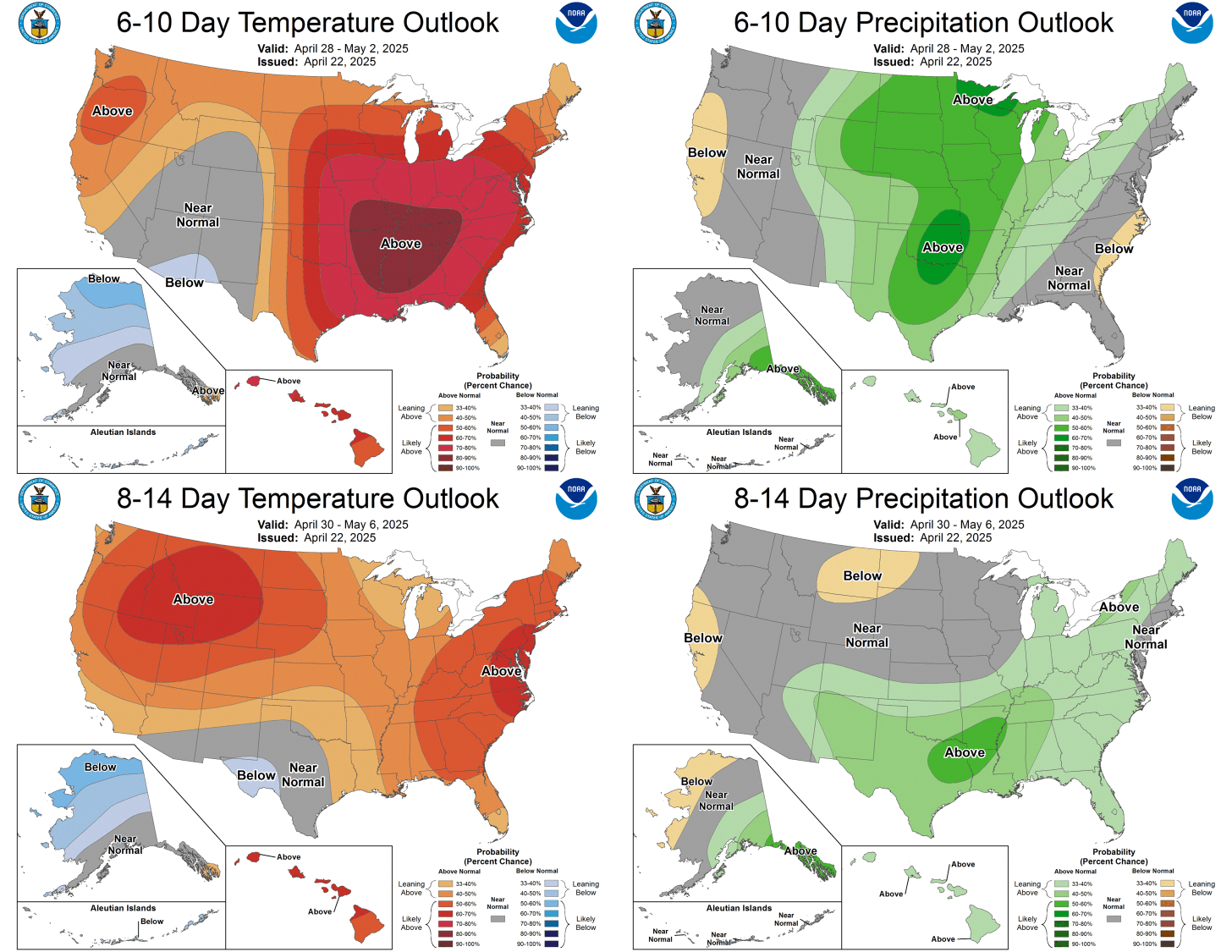 Official national forecast map

From the Weather Prediction Center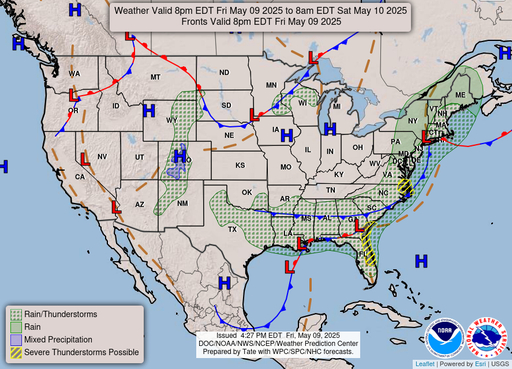 ---
RADAR
---
Satellite imagery

From the GOES-16 Satellite
---
Hydrology

Soil and ground water levels


Soil temperatures are available via NYS Mesonet (see below)

---
Climatology




Historic analogs to predicted weather

Top ten dates in which weather matches the current medium-long range forecast, updated 3 p.m. daily

---
Land-based and air-based observations
Upper air, weather balloons

Jet stream
Published by Environment Canada

---
Forecast models
Short range,
mesoscale

2 days or less, 15-60 minute steps

HRRR (high-resolution rapid refresh)
RAP (rapid refresh)
RPM (rapid precision mesoscale)
WRF-ARW (advanced research WRF)
HRDPS (high-resolution deterministic prediction system)
Medium range

2-8 days, 3-6 hour steps

NAM (North American Mesoscale)
RDPS (regional deterministic prediction system)
NAVGEM (Navy global environmental model)
MPAS (model for prediction across scales)
HYSPLIT (trajectory model)

Extended range

10-16 days

GFS (global forecast system)
FIM (finite-volume flow-following icosahedral model)
GDPS (global deterministic prediction system)
ECMWF-IFS (integrated forecasting system, ''Euro'')
CFSv2 (climate/coupled forecast system daily)
National blend of models

Longest range

Up to 4 weeks


CFSv2 (climate/coupled forecast system weekly)
FIM weekly (updated once a week)

JMA-EPS (ensemble prediction system, Japan)
SubX (experimental weekly models)
Specialty models

GLCFS (Great Lakes waves and ice)
WaveWatch (ocean waves)
Hepburn index © (tropospheric ducting for broadcast signals. Please read terms of use before using)
---
Weather radio and television
---
Radiometeorology
EXPLANATORY NOTE:
This section contains information and data pertaining to atmospheric propagation (skywave) of radio and television signals. It is probably of very little use to most meteorologists or weather enthusiasts, though broadcast engineers, DXers (people who have a hobby of receiving long-distance TV and radio signals), and people with Asperger syndrome who have this as a special interest might find it of use.
Signal monitors

Live TV bandscans
The FM and TV bandscans also include a breakdown for each receiving station. The particularly striking signals to watch for are long (900-1400 mile) receptions of low VHF (channels 2 to 6) TV channels. This is "sporadic E" (E-skip or Es) and if you can figure out the atmospheric conditions that correlate with E-skip and will allow it to potentially be modeled, you will have solved a major atmospheric mystery.

---
General weather links
---
About this page / legal disclaimers

This page contains a collection of images and links to assist meteorologists (such as myself) in producing forecasts. It includes links to radar, surface analyses, satellite images, model forecasts, upper-air soundings and maps, and the like. Some of the content on here is experimental. While most of the content on here is either public domain (U.S. government data) or freely licensed (Canadian and Japanese government data), there are some items that are copyrighted (television station RADARs, some forecast models, New York State government data, and the USPLN lightning detection maps) and may only be used and redistributed under the terms and conditions set by the copyright holder. Most of it is marked with the © symbol.
Note that some of the U.S. government-issued products linked from here are to non-U.S. government sources. While they may try to claim a copyright on their images, U.S. copyright law requires a certain level of original creation to claim a valid copyright, which in most such examples here is not the case.

No effort has been made to make this page comprehensive for the entire United States or world. It is focused mainly on upstate New York and the northeastern United States.

While this page has been made in good faith, neither Fullervision.net nor its owner makes any warranty or statement regarding the reliability of these products and will not be held liable for anything stemming from its use. You alone are responsible for what you do with this information.

Please note: Many of the tools on this page are meant to be used by meteorologists trained in their usage. Amateurs are free to peruse the materials, and if they can understand them, more power to them. However, if you get in over your heads... don't say I didn't warn you.

Fullervision Enterprises, Untld. 2002 / 2022